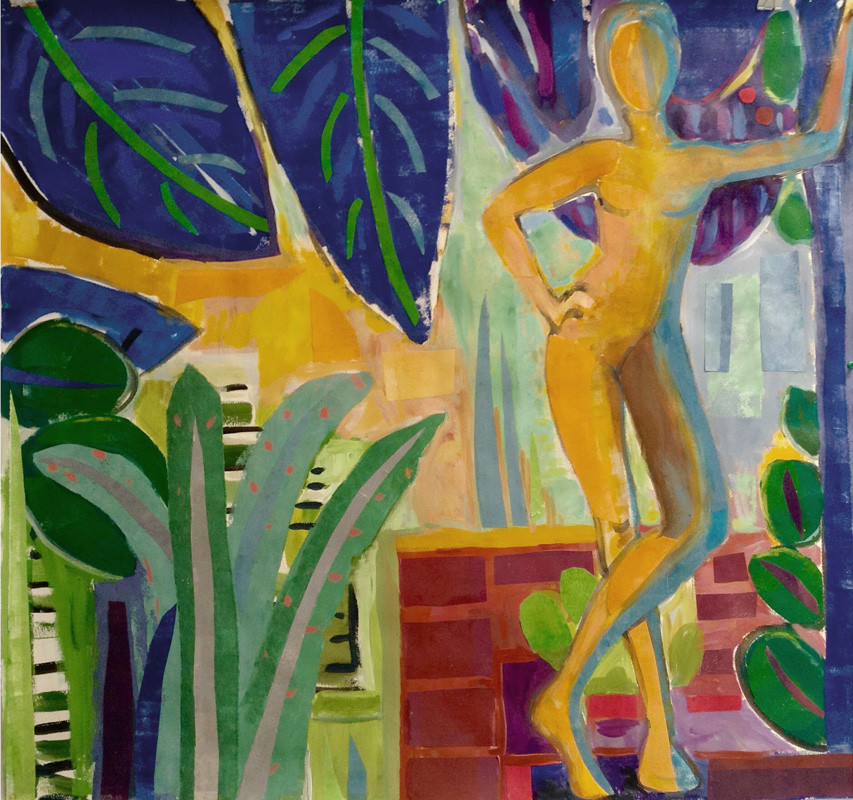 "Figure with Blue Leaves" ( 42″x 44″ ) is one of Carolyn Fox's recent paintings. In this body of work Carolyn creates pictorial worlds, independent of time and place, woven together with radiant color, sinuous line and pattern.
She studied painting and sculpture at UC Santa Cruz and received a M.F.A. in Painting from the Graduate School of Fine Arts, University of Pennsylvania.
Her work is shown throughout Southern California and is in many private collections.
Watch Carolyn's video Working in the Studio >>